Let's get
creative
with music in lockdown
What comes into your mind when you say the words 'I wish'?
Why not compose a piece about what you would wish for?
This special page is designated for students of all ages to share their compositions. They can be for any instrument or combination of instruments.
All you will have to do is send a jpeg or PDF of your composition to us at chris@stringbabies.com and you can include a sound clip if you like.
We will need consent from parents/carers for students under the age of 18 and we will soon be providing a downloadable form to be attached with your submission.
To start things rolling, we would like to introduce our Stringbabies Student composer in residence, Kinna Whitehead, who started her career in music as a Stringbabies student of Kay Tucker.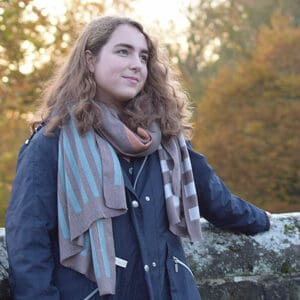 I was introduced to the world of music when I started cello lessons, age four and a half, with Kay Tucker's String babies. The creative and visual approach meant that I formed a love for improvisation and I can still remember the names given to the different cello strings today! Later, the addition of studying singing and piano with Laura Skuce opened my eyes to the art of self-accompaniment. Whilst still at primary school I joined the University of Chichester Music Academy,  co-ordinated by Adam Swayne and run by Steve Dummer and Jill Jarman. This further expanded my experience of improvisation and introduced me formally to composing. Through this, I was lucky to take part in the centenary performance of Gavin Bryars' 'Sinking of the Titanic' in Southampton.
I wrote my first fully-formed piece when I was ten, a setting of the poem 'Do not stand at my grave and weep' (attr. Mary Elizabeth Frye), a self-accompanied piece for voice and piano. I started composition lessons when I was thirteen, where I developed more ideas for chamber groups, particularly pieces for my school string trio, and for larger groups, such as big band and SATB choir.
In sixth form I attended Junior Royal Academy of Music for composition, where I studied with John Cooney, which helped focus my attention to detail.
I have enjoyed playing cello in a number of large-scale performances, including a performance of Mahler's 5th symphony with the Duet Philharmonic at the Royal Festival Hall, multiple performances of Howard Moody's 'Agreed' with the Glyndebourne Youth Orchestra and in the premiere of Jonny Greenwood's 'Horror Vacui' at the BBC Proms. I have also played in many local performances with the Horsham Symphony Orchestra.
I am now in my first year studying composition at the Royal Birmingham conservatoire, studying with Amber Priestley. Recently, I have been selected to compose a piece for a workshop with the Bozzini Quartet and to also present my harp duet in a conference with Seoul University.
We are going to be
adding
to this page and developing it as we go along…